Sustainability consulting market on the rise
The sustainability consulting market has experienced significant growth in recent years. This growth reflects a fundamental shift in the business landscape, where sustainability considerations are becoming central to corporate strategies and decision-making.
According to the latest research by Verdantix, it is expected to grow to $16 billion by 2027. ESG and sustainability consulting market will grow at a compound annual growth rate (CAGR) of 17% per year until the end of 2027. This means that the market will have grown a total of 156% from its 2021 size.
What is the sustainability consulting market?
The sustainability consulting market refers to the market that help organizations integrate sustainability principles and practices into their operations, strategies, and decision-making processes. Specifically, the market provides strategy and planning, technical support, testing, auditing and verification, sustainability marketing, supply chain sustainability, reporting and disclosure, and social and community impact consulting.
Some factors contributing to this trend include:
Regulatory Pressure:
Governments worldwide have been implementing stricter environmental regulations and policies to address climate change and other sustainability challenges. Businesses require assistance in understanding and complying with these regulations, further driving the demand for sustainability consultants.
Investor Demand:
Investors have been paying more attention to environmental, social, and governance (ESG) factors when making investment decisions. Companies that demonstrate a commitment to sustainability are often seen as more attractive investment opportunities. As a result, businesses have sought guidance from sustainability consultants to improve their ESG performance.
Corporate Sustainability Commitments:
Many companies have been adopting sustainability goals and seeking ways to reduce their environmental impact. This has led to an increased demand for sustainability consultants who can help businesses develop and implement sustainable practices.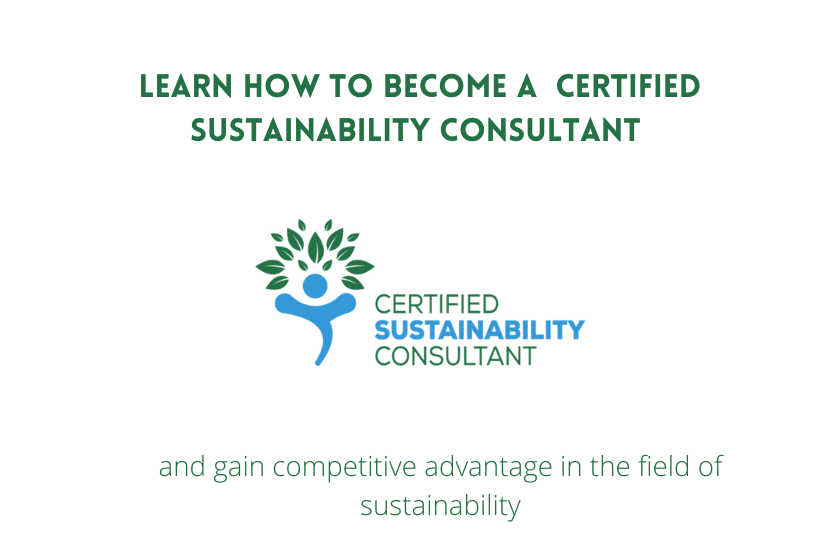 Sustainability consulting offers a dynamic and diverse work environment. Each project presents unique challenges, requiring you to think creatively and innovatively to develop tailored solutions for clients across various industries.
Expand your knowledge, branding, and resources in one of the most dynamic business fields globally and generate additional revenues, by becoming a Certified Sustainability Consultant.
For more information on benefits, criteria, and annual consultant fees, reach us at events@cse-net.org.