Greenhouse gas emissions represent a significant global concern with Scope 3 emissions being the most intense to several sectors.
Scope 3 emissions encompass all indirect emissions from a company's value chain that occur as a result of a company's activities but are outside of its operational control, this is why understanding and measuring them remains a challenge.
Companies that understand and manage their scope 3 emissions are clearly at an advantage as they can improve risk management, deepen resiliency, increase transparency and competitiveness, and attract investors. Moreover, global legislations, such as the SEC's Climate-Related Disclosures and the European Corporate Sustainability Reporting and the newest Corporate Sustainability Due Diligence directives, require Scope 3 reporting, making the supply chain information mandate.
These emissions can be attributed to various sectors depending on the industry and the specific activities involved. It is also important to note that the intensity of Scope 3 emissions can vary significantly within each sector.
Below we will explore 4 sectors with intense Scope 3 emissions.
Mining Sector
The mining sector is one of the largest contributors to global greenhouse gas emissions and the scope 3 emissions of minerals and metals are significant. According to a recent analysis, up to 28% percent of global emissions are the result of the indirect impacts of mining operations.
The scope 3 emissions of this sector include the upstream production of fuels used in the mining operations, the downstream smelting, refining, and manufacturing processes utilizing the mined ore. Furthermore, transporting all these ores and metals generates emissions that can be greater than scopes 1 and 2 combined. They can contribute to more than 95% of its total emissions, resulting in the biggest decarbonization challenge for mining companies.
Oil and Gas Sector
While Scope 1 and Scope 2 emissions are directly associated with energy generation, this sector includes also emissions resulting from the extraction, production, and transportation of fossil fuels, as well as the indirect emissions caused by electricity consumption by end-users. Specifically, scope 3 emissions account for 80-to-95% of total carbon emissions from oil and gas companies as stated in the Wood Mackenzie's report "How Will Oil and Gas Companies Get to Scope 3 net zero?".
Investors have been increasingly pressuring the oil and gas sector to address climate change concerns and call on the companies to set targets to reduce by 2030 their Scope 3 emissions. Unfortunately, according to the Climate Bond's Initiative (CBI) latest state of the market report (an analysis of the green, social and sustainability (GSS) markets, sustainability-linked bonds (SLBs), and transition bonds) none of the $5.4 billion raised by these companies under the sustainability-linked bonds label, was tied to Scope 3 emissions reductions.
Real Estate Sector
Carbon emissions of real estate companies are dominated by Scope 3 emissions, however, they remain underreported by the top 200 listed real estate companies with only 56% of these disclosing them. Moreover, more than half of those did not break down emissions at all.
Scope 3 emissions in the real estate sector can be generated by upstream emissions associated with the production and transportation of materials and equipment used in building construction and operation, downstream emissions associated with waste disposal, tenant transportation and commuting, as well as emissions from leased assets.
Financial Sector
Although not directly involved in emissions-intensive activities, financial institutions and investment services can have intense Scope 3 emissions through their financing and investment decisions. These emissions can be attributed to the carbon footprint of the companies they invest in, such as those in the fossil fuel industry or other high-emissions sectors. In other words, their Scope 3 emissions are their investees' Scope 1 and 2 emissions.
CDP estimates that financial institutions Scope 3 emissions are 700 time greater than their direct emissions, counting for the 99% of their emissions.
Get a deep knowledge about Scope 3 emissions and how they affect your sector by enrolling to our best-selling certified course Online Certificate on Carbon Reduction and Net Zero Strategies and the brand-new Online Diploma on Sustainable Supply Chain Management.
Reach us at events@cse-net.org to learn more about the certified courses and our special discounts!
---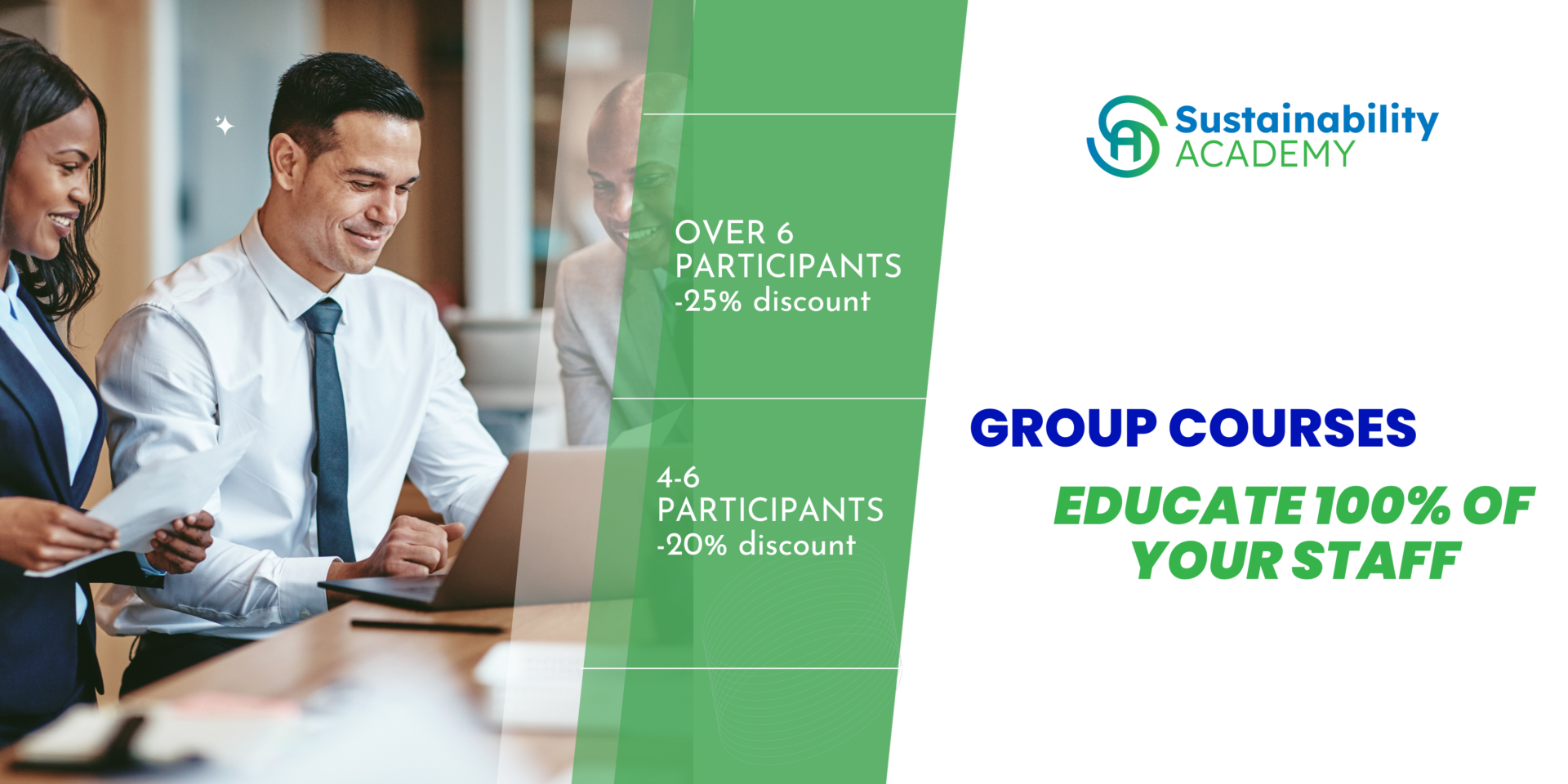 Group registrations allow you to attend our certified courses as a team at the same time. Our group online courses are created to tackle present-day problems as well as prepare your company for the future.
Discounts can be applied to a group that registers either to the same course or in a combination of courses.
Why choose Sustainability Academy Certified Courses?
Offer a unique Certification accredited by CPD in an affordable manner trusted by global Fortune 500 companies and global accounting firms for their staff education
Content created by Sustainability thought leaders, professors and trainers with practical experience in the field of sustainability
Self-paced Courses that can be completed anytime within 45 days
Up-to-date content revised on annual basis that includes new legislations and trends based in field research
Joined by thousands of learners from 90 countries, including Sustainability professionals, graduates and entrepreneurs from various sectors