The SEC Climate-Related Disclosures Rule will be a huge challenge for many companies, but how much are they prepared for the level of transparency required?
This climate-related disclosures rule will serve as a catalyst to invest the time, money, and resources required to map their supply chains and it's expected to force thousands of them to disclose the full scope of their greenhouse gas emissions.
Specifically, listed companies with revenues over $75 million will be required to disclose information about the direct greenhouse gas emissions (Scope 1), the indirect emissions from purchased electricity or other forms of energy (Scope 2) and certain types of GHG emissions from upstream and downstream activities in its value chain (Scope 3). Furthermore, according to the SEC fact sheet, they may be required to provide their disclosures early in 2024, using their 2023 numbers.
Which are the Upstream activities?
These activities encompass the processes that occur before the company's own operations begin, typically involving suppliers, raw material sourcing, and logistics. Upstream activities often include extraction or cultivation of raw materials, transportation and distribution, as well as any outsourced processes involved in the production of goods or services.
Which are the Downstream activities?
Downstream activities occur after the company's own operations and involve the distribution, marketing, sales, and support of the final products or services. This includes activities such as product assembly, packaging, distribution logistics, marketing campaigns, retailing, and customer service.
Are companies really prepared?
Scope 3 emissions account for up to 75 percent of a company's total footprint and many of them have very poor visibility beyond their Tier 1 suppliers. They require immense amounts of time and money as these emissions are more than just suppliers. They are the entire depth of the supply chain. Moreover, the lack of direct control by companies over the requisite data along with the poor transparency can drive into many "black holes" in their supply chains.
The rule was designed to increase consistency and transparency in GHG accounting. If companies have already publicly set climate-related targets or goals, they need to disclose how they intend to meet them.
Smaller companies with less than $100 million in annual revenue will not be part of the requirement for now, however, Scope 3 emissions are generated outside the company's control and greatly affected by other small companies throughout their value chain. This means that compliance would be required from them sooner or later.
Equip with all the necessary tools to build a resilient and efficient sustainable supply chain by registering to the Online Diploma on Sustainable Supply Chain Management course. Transform your organization's climate pledges into actionable strategies through better supply chain management and be prepared for the upcoming challenges in your sector.
Don't miss out the chance to register with our special 20% discount until July 20. Contact us at [email protected] 
---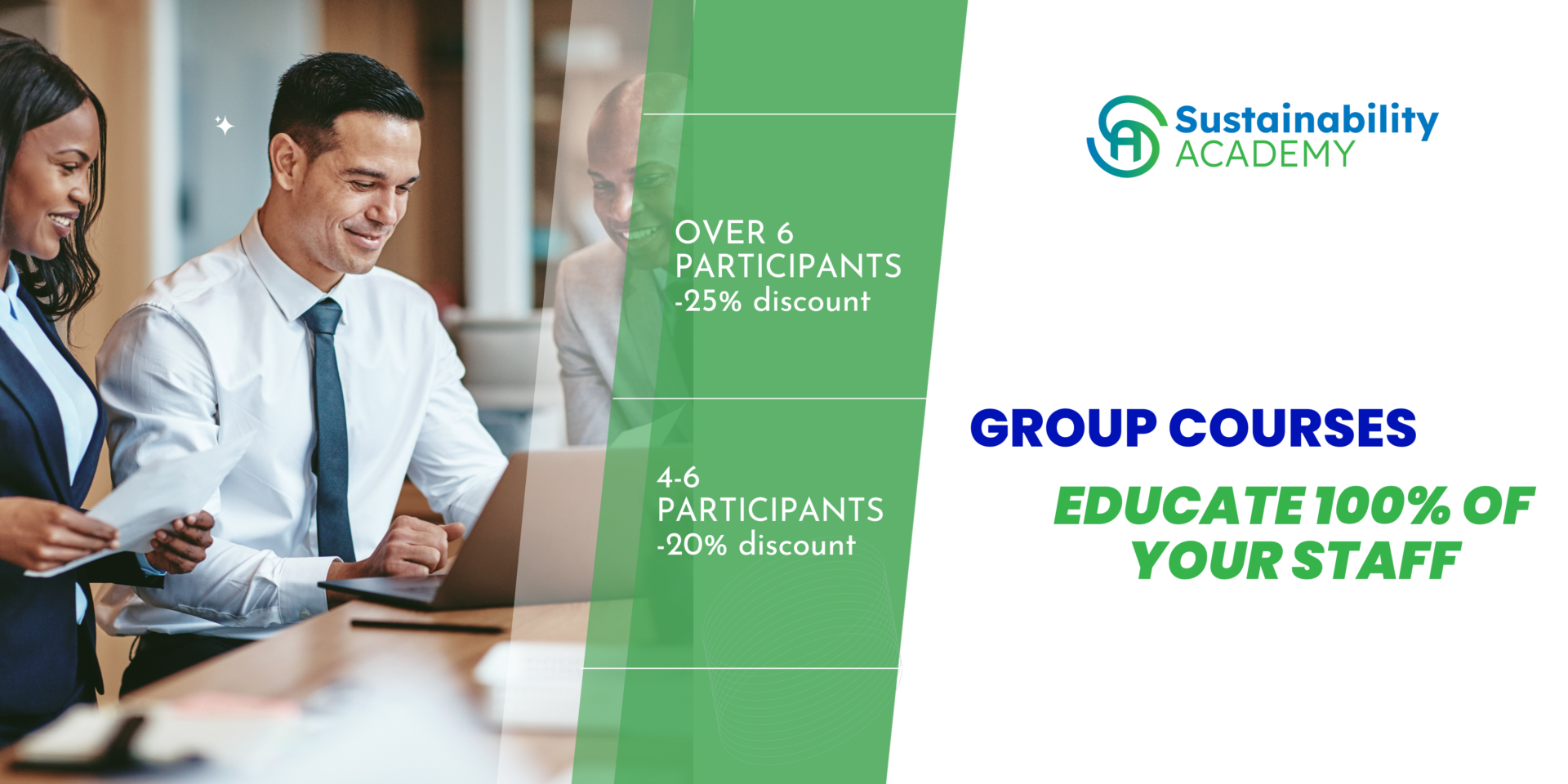 Group registrations allow you to attend our certified courses as a team at the same time. Our group online courses are created to tackle present-day problems as well as prepare your company for the future.
Discounts can be applied to a group that registers either to the same course or in a combination of courses.
Why choose Sustainability Academy Certified Courses?
Offer a unique Certification accredited by CPD in an affordable manner trusted by global Fortune 500 companies and global accounting firms for their staff education
Content created by Sustainability thought leaders, professors and trainers with practical experience in the field of sustainability
Self-paced Courses that can be completed anytime within 45 days
Up-to-date content revised on annual basis that includes new legislations and trends based in field research
Joined by thousands of learners from 90 countries, including Sustainability professionals, graduates and entrepreneurs from various sectors