ESG factors play a significant role in influencing investment decisions as they provide valuable insights into a company's sustainability and ethical practices.
Investors are increasingly recognizing the potential impact of non-financial factors on a company's long-term sustainability and performance. However, while ESG-based investment has gained popularity, the actual assets under management (AUM) designated as ESG-related are considerably smaller than what's often reported.
This gap between reported estimates of ESG AUM and the reality can be attributed to the following factors:
Measurement Challenges:
Defining and measuring ESG-related investments is a complex task. Different organizations and institutions might employ varying criteria and definitions to classify investments as ESG-related. This inconsistency leads to disparities in reporting and estimating the total AUM falling under the ESG umbrella.
Greenwashing:
Some institutions may engage in "greenwashing," which involves presenting investments as more ESG-friendly than they genuinely are. This can result in an overestimation of the assets allocated to ESG investing.
Incomplete Reporting:
Some institutions might take ESG factors into account in their investment decisions without explicitly stating an ESG-focused policy. Consequently, their ESG-related investments might not be accurately reflected in conventional reporting methods.
Varying Levels of Integration:
Some investors may integrate ESG criteria to different extents, from fully incorporating them into their investment process to considering them as secondary factors. This diversity in approaches can lead to different estimates of the total AUM focused on ESG.
Changing Landscape:
The popularity of ESG investing has surged, and the industry is in a state of constant evolution. This can make it challenging to obtain an accurate snapshot of the total AUM dedicated to ESG criteria, especially if reporting methods lag behind industry developments.
Standardized Reporting Guidelines reduce the Discrepancy in Reporting ESG AUM
Developing standardized reporting guidelines and definitions for ESG-related investments can help ensure consistency across different organizations and institutions. This would make it easier to compare and aggregate data from various sources. Organizations like the Global Reporting Initiative (GRI), Sustainability Accounting Standards Board (SASB), and Carbon Disclosure Project (CDP) work on developing and promoting standardized frameworks for reporting ESG information.
Moreover, Investor groups and networks, such as the Principles for Responsible Investment (PRI) and the CFA Institute, contribute by advocating for consistent ESG reporting practices. Organizations like the International Organization for Standardization (ISO) and the International Financial Reporting Standards (IFRS) Foundation may contribute by providing standardized frameworks that incorporate ESG considerations into financial reporting. All these bodies establish stronger transparency and disclosure requirements for ESG-related investments, which also helps in greenwashing mitigation.
Enhance your oversight and decision-making capabilities on delivering an ESG agenda by enrolling to Sustainability Academy's certified courses. Click here to choose the course suitable to your needs.
Reach us at events@cse-net.org for more information on our courses and exclusive discounts.
---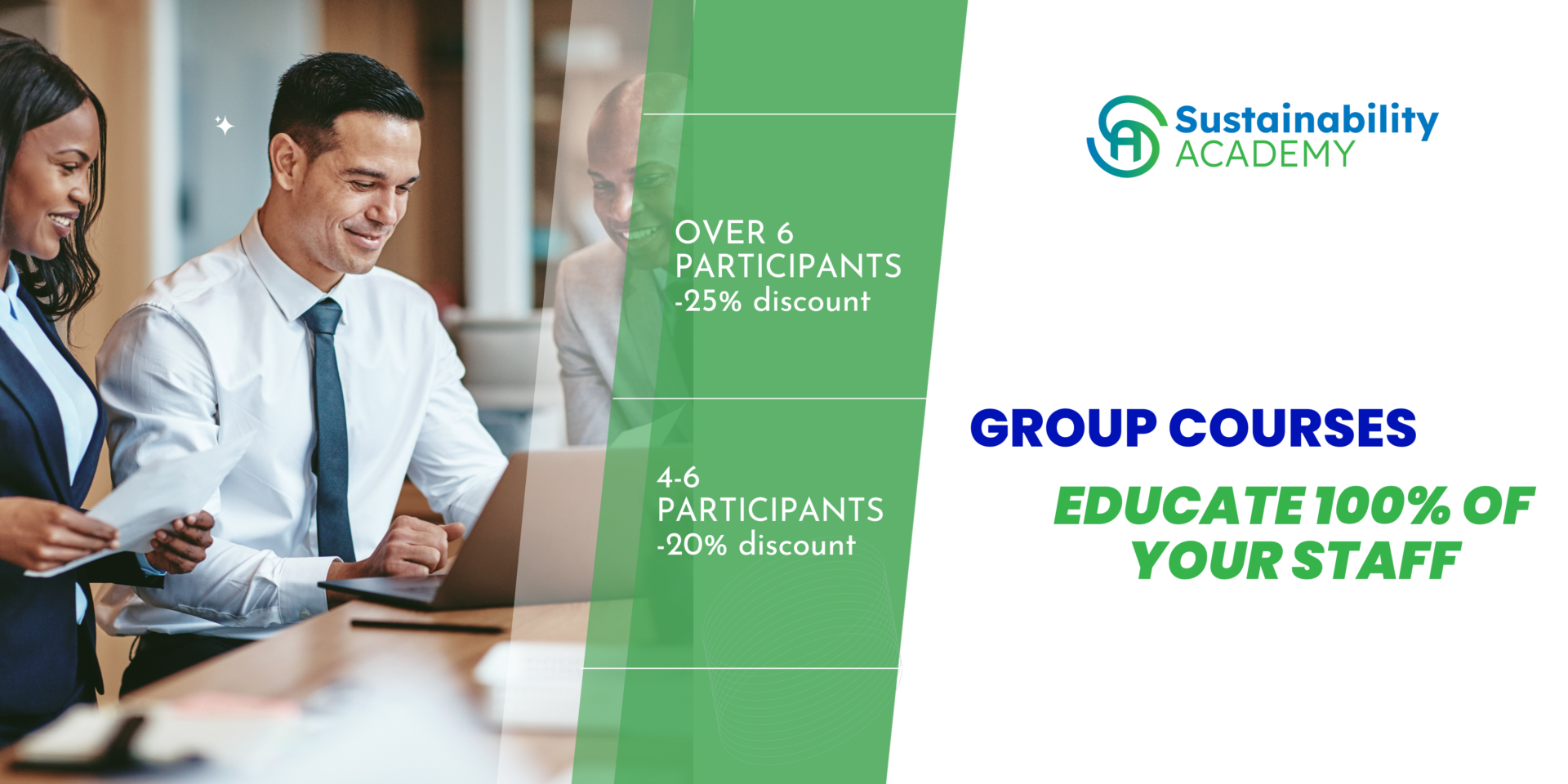 Group registrations allow you to attend our certified courses as a team at the same time. Our group courses are created to tackle present-day problems as well as prepare your company for the future.
Discounts can be applied to a group that registers either to the same course or in a combination of courses. Request more information at events@cse-net.org.
Why choose Sustainability Academy Certified Courses?
Offer a unique Certification accredited by CPD in an affordable manner trusted by global Fortune 500 companies and global accounting firms for their staff education
Content created by Sustainability thought leaders, professors and trainers with practical experience in the field of sustainability
Self-paced Courses that can be completed anytime within 45 days
Up-to-date content revised on annual basis that includes new legislations and trends based in field research
Joined by thousands of learners from 90 countries, including Sustainability professionals, graduates and entrepreneurs from various sectors