A few weeks ahead of COP28, the European Parliament and Council reached a new provisional agreement on a law for methane emissions.
The new regulation aims to stop the avoidable release of methane into the atmosphere and clamp down on leaks throughout global supply chains. It will mandate the fossil gas, oil, and coal sector to accurately assess, track, report, and verify their methane emissions, while implementing measures to reduce them. This is an important step to achieve the goals outlined in the European Green Deal and reach the minimum of 55% reduction in our net greenhouse gas emissions by 2030.
Methane is a significant contributor to climate change, ranking as the second-largest greenhouse gas after carbon dioxide (CO2). While CO2 is the most prevalent greenhouse gas and is responsible for the majority of long-term warming, methane is over 25 times more effective at trapping heat in the atmosphere over a 100-year period compared to carbon dioxide.
According to European Commission, it will be a global standard and will include two basic strands:
Reducing methane emissions in the EU – this will happen by requiring operators to report regularly, obliging oil and gas companies to detect and repair methane leaks, banning routine venting and flaring by the oil and gas sectors, limiting venting from thermal coal mines from 2027, requiring an inventory of closed, inactive, plugged and abandoned assets from companies in the oil, gas and coal sectors.
Boosting transparency and action on emissions from imported oil, gas and coal – this includes the establishment of a methane transparency database, the requirement to establish methane performance profiles of countries and companies, a global methane emitters monitoring tool and a rapid alert mechanism for super-emitting events, new import contracts for oil, gas and coal can be only concluded if the same monitoring, reporting and verification obligations are applied by exporters.
Clean Air Task Force's analysis indicates that the law has the potential to reduce more than 30% of global methane emissions from the oil and gas sector, which represents 7% of all man-made emissions globally.
The methane standard will be mandatory, and it must be adhered to for supply agreements executed subsequent to the enactment of the law. Furthermore, EU is the world's biggest buyer of natural gas, which means that the rules are going to have an impact on major global gas suppliers, including the U.S., Algeria and Russia.
Learn how to become a carbon emissions expert and how to manage sustainability effectively in your supply chain.
Are you a Sustainability or Climate professional eager to lead the charge towards a net zero future? The Sustainability Academy courses equip you with the skills needed to lead sustainability initiatives, ensuring they align seamlessly with your organization's goals.
Online Certificate on Carbon Reduction & Net Zero Strategies
Designed for Sustainability and Climate professionals who want to acquire the necessary practical skills to apply a carbon reduction strategy.
Provides practical information, case studies and best practicies, along with information on International standards relating to Carbon Reduction, Net Zero Strategies and Reporting, such as WRI GHG Protocol, Scope 1,2,3 CDP, Science Based Targets Initiative (SBTi), GRI.
Online Diploma on Sustainable Supply Chain Management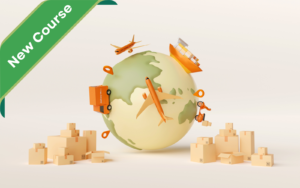 Aims to equip  professionals with all the necessary skills and knowledge in order to apply sustainable practices to supply chains.
Gives an insight on how to start a sustainable supply chain strategy, using appropriate criteria/platforms, and comply with key ESG Ratings and Reporting Standards requirements, supporting the transparency of supply chains
Helps you understand critical related concepts and trends, such as circular economy, sustainable packaging, scope 3 and net zero emissions
Enroll now in both courses with 30% discount!
We're excited to announce our exclusive Black Friday Bundles on our Sustainability Academy courses.
Add the Online Certificate on Carbon Reduction & Net Zero Strategies and the Online Diploma on Sustainable Supply Chain Management to your cart and get the 30% discount directly!
---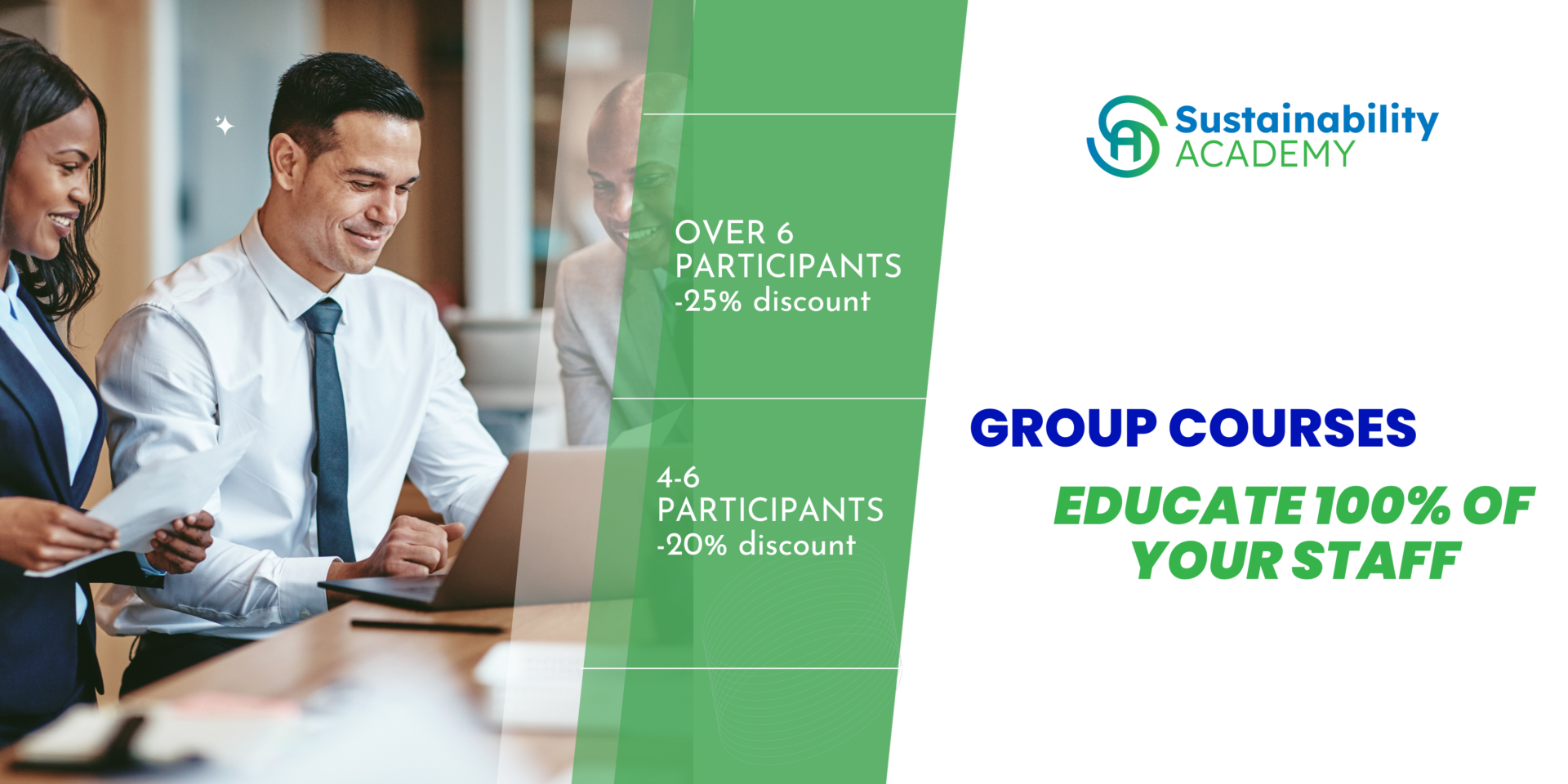 Group registrations allow you to attend our certified courses as a team at the same time.
Discounts can be applied to a group that registers either to the same course or in a combination of courses. Request more information at [email protected].
---
Why choose Sustainability Academy Certified Courses?
Offer a unique Certification accredited by CPD in an affordable manner trusted by global Fortune 500 companies and global accounting firms for their staff education
Content created by Sustainability thought leaders, professors and trainers with practical experience in the field of sustainability
Self-paced Courses that can be completed anytime within 45 days
Up-to-date content revised on annual basis that includes new legislations and trends based in field research
Joined by thousands of learners from 90 countries, including Sustainability professionals, graduates and entrepreneurs from various sectors