Using green marketing to empower your brand involves communicating your commitment to environmental sustainability and demonstrating how your products or services contribute to a greener, more sustainable world.
The core idea behind green marketing is to emphasize an organization's commitment to sustainable practices, eco-friendly products, and responsible resource management.
Here are some steps to effectively leverage green marketing for brand empowerment:
Authenticity and Transparency:
Ensure that your green marketing initiatives are authentic and genuinely aligned with your sustainability efforts. Authenticity builds trust with consumers.
Define Your Green Message:
Clearly articulate your brand's environmental values, goals, and practices. What specific actions are you taking to reduce your environmental impact?
Highlight Sustainable Features:
Showcase the environmentally friendly aspects of your products or services. This may include energy efficiency, recyclable materials, reduced emissions, or sustainable sourcing.
Educate Your Audience:
Educate your customers about the environmental issues your brand addresses and why they matter. Help them understand the positive impact of choosing your products or services.
Certifications and Labels:
Obtain and display relevant certifications or eco-labels that validate your green claims, such as USDA Organic, Fair Trade, Energy Star, or Forest Stewardship Council (FSC) certification.
Collaborate with Eco-Partners:
Partner with environmental organizations or support sustainability initiatives that align with your brand values. Collaborations can enhance your brand's credibility.
Long-Term Commitment:
Demonstrate that sustainability is an integral, long-term commitment for your brand. Avoid one-off green initiatives that may be perceived as superficial.
Green marketing is not just about selling products. It's about conveying a meaningful brand story that resonates with consumers who care about environmental sustainability. When executed authentically and transparently, green marketing can empower your brand, enhance its reputation, and create a loyal customer base committed to sustainability.
Online Certificate on Green (Sustainable) Marketing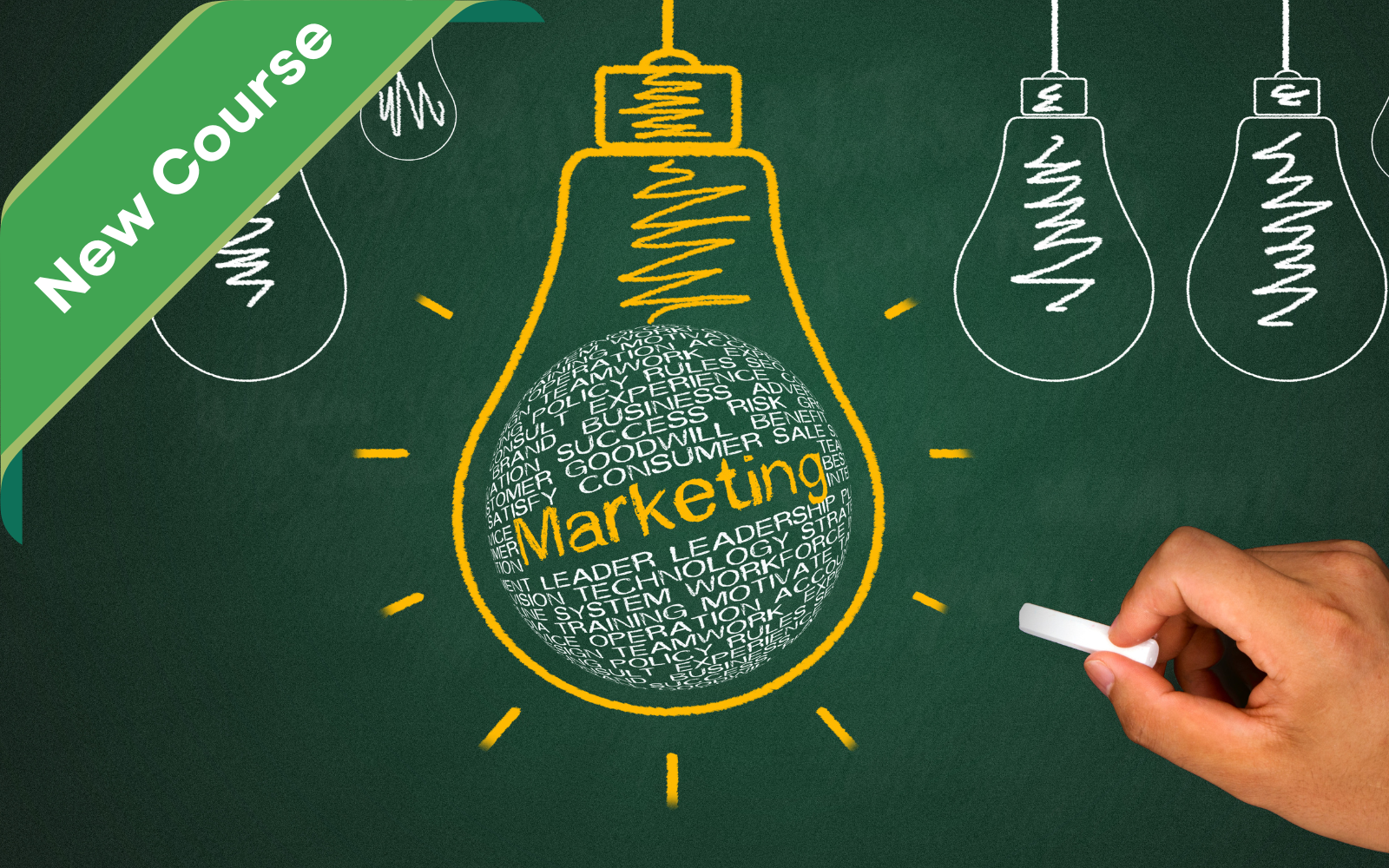 Gain insights from industry experts and discover how leading brands are successfully implementing green marketing strategies by enrolling in the Online Certificate on Green (Sustainable) Marketing. Learn how to identify and combat greenwashing from real-world case studies and best practices.
Course Highlights:
In-depth Knowledge: Learn about sustainable marketing principles, eco-friendly branding, ethical consumer behavior, and greenwashing.
Real-World Applications: Discover how leading brands are implementing green marketing practices and making a difference.
Career Advancement: Gain a competitive edge in your career by mastering sustainable marketing techniques.
Certification: Earn a recognized certificate accredited by CPD that demonstrates your commitment to sustainability.
Take advantage of a limited time discount and explore our course with a 20% discount.
Do you want more information? Reach us at events@cse-net.org.
---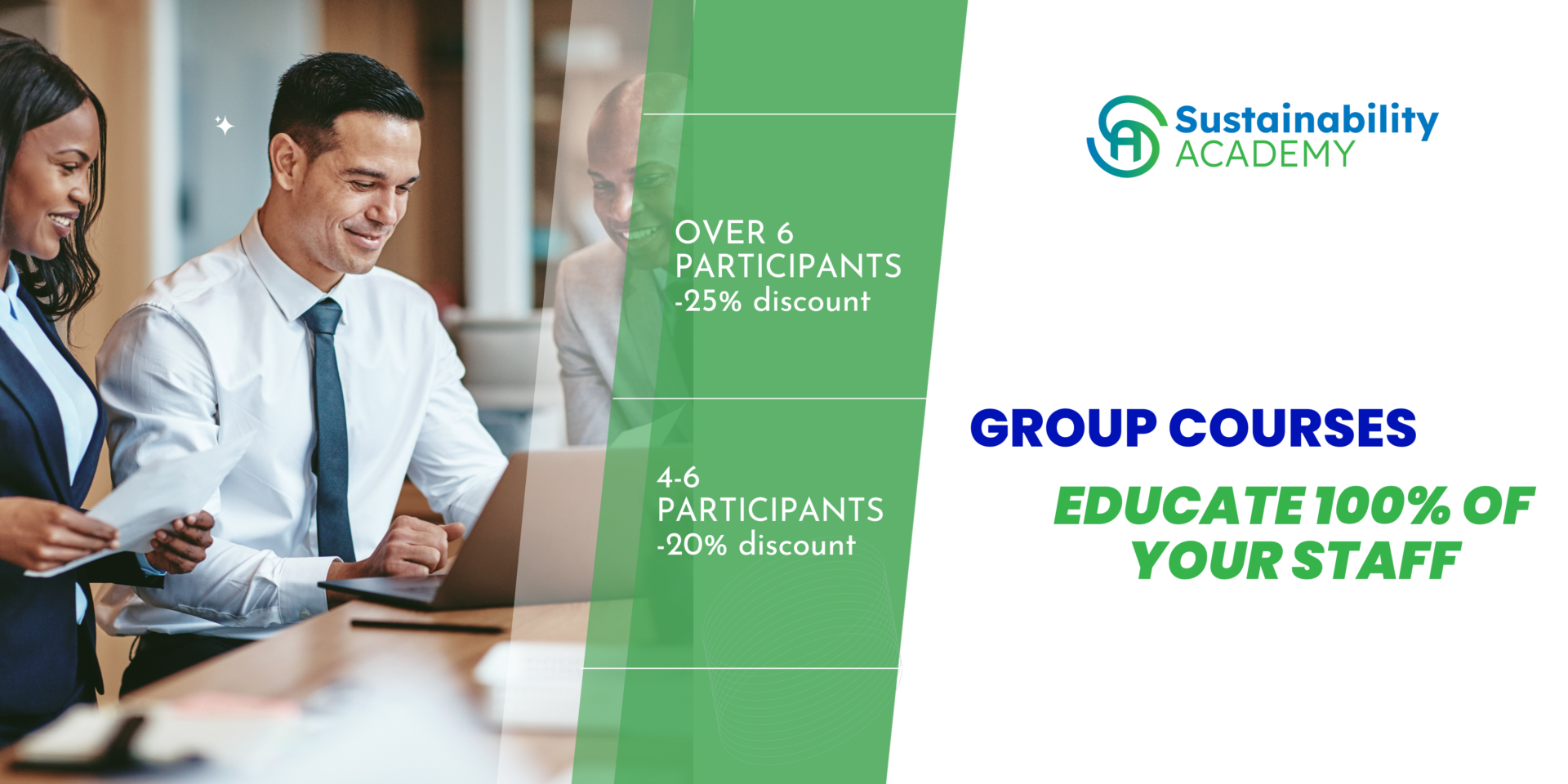 Group registrations allow you to attend our certified courses as a team at the same time. Our group courses are created to tackle present-day problems as well as prepare your company for the future.
Discounts can be applied to a group that registers either to the same course or in a combination of courses. Request more information at events@cse-net.org.
Why choose Sustainability Academy Certified Courses?
Offer a unique Certification accredited by CPD in an affordable manner trusted by global Fortune 500 companies and global accounting firms for their staff education
Content created by Sustainability thought leaders, professors and trainers with practical experience in the field of sustainability
Self-paced Courses that can be completed anytime within 45 days
Up-to-date content revised on annual basis that includes new legislations and trends based in field research
Joined by thousands of learners from 90 countries, including Sustainability professionals, graduates and entrepreneurs from various sectors